Lodge Crew w/ Uncle Bob
Good day on the mountain with Sylwester, Mike, Donna, Joe, Foster, Kevin H, Robert and Uncle Bob!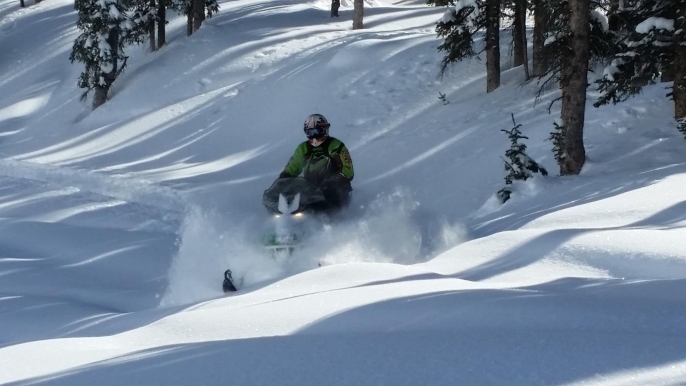 Uncle Bob breaking trail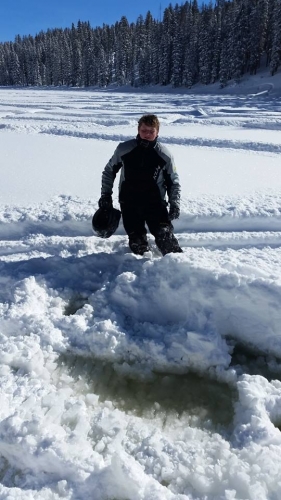 Sylwester found some nice spots to park his sled on the lakes!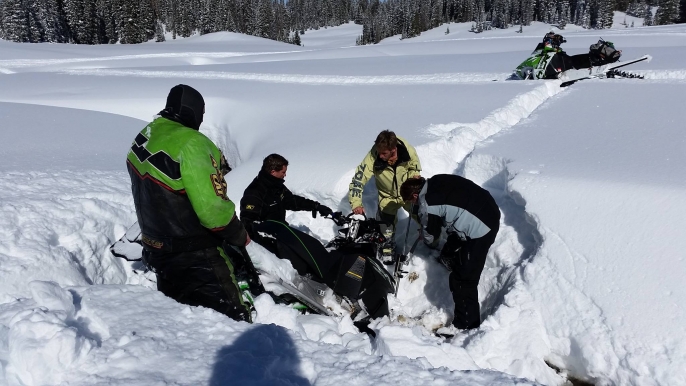 Then he found a creek. The high-jacker saved us!! 3 days in a row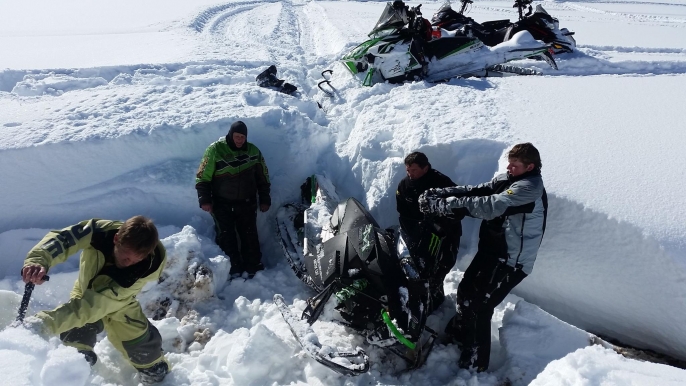 We moved 1.5 metric tons of snow and ice.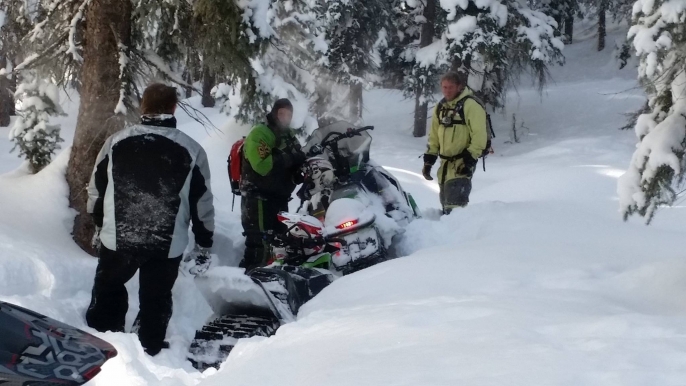 Little traffic jam after a "bad dismount" - Uncle Bob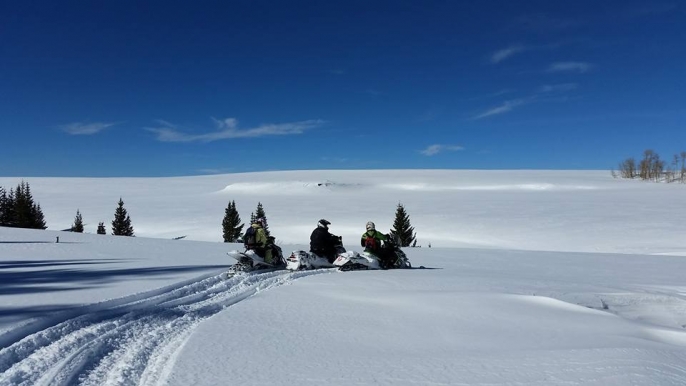 Pretty much endless pow for 800 square miles.. home sweet home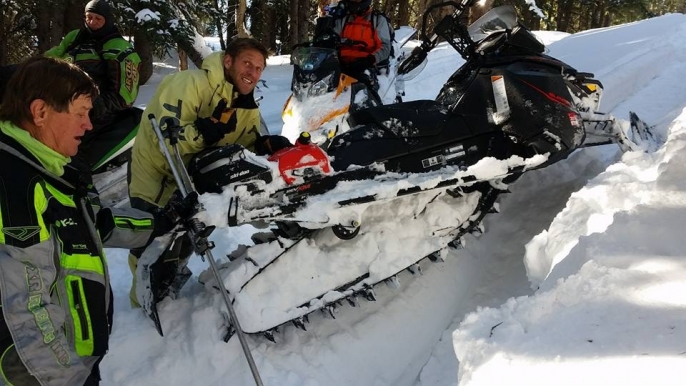 Donna joined the "stuck" club and dumped one in the trees climbing up outta the Granby's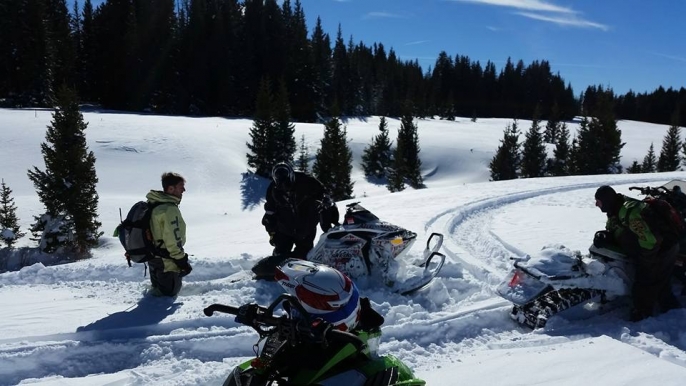 Kevin said "What the hell, I'm in" and joined the fun...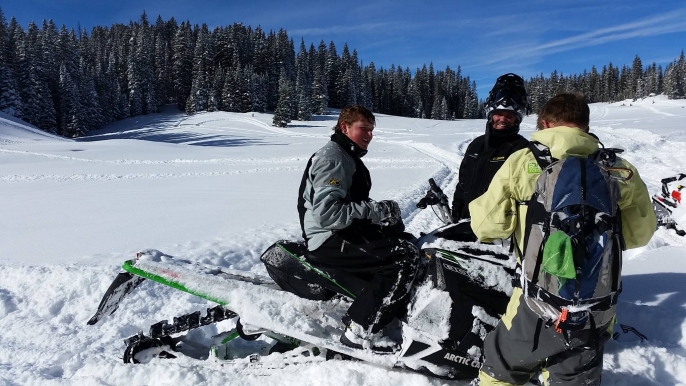 We ended the day with no major damage and everyone still friends!! Well maybe a few damaged ego's. woo hoo